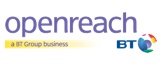 Instead of going on a charm offensive BT's CEO, Gavin Patterson, appears to have taken a more confrontational approach by privately writing to every (650) elected UK Member of Parliament and highlighting how he felt that many of their recent claims against the operator were "inaccurate and misleading".
The reaction, which according to The Telegraph also delivers a point-by-point rebuttal of the recent "Broadbad Report" that was signed by 121 cross-party MPs, comes at a time when Ofcom are said to be "seriously" considering (here) the option of splitting BT from control of their national broadband and phone network (Openreach).
BT's CEO, Gavin Patterson, said:

"Separation would be costly and divert time and funding away from investment in UK infrastructure, at a time when the UK is at a crucial stage of its development as a world-leading digital nation.

Surely those impatient to see yet more homes and businesses get better broadband would rather that the money, time and effort went into the next stages of Superfast broadband, and then into Ultrafast?"
In fairness the "Broadbad" report had plenty of big flaws, such as using out of date information for broadband coverage and failing to do a deeper analysis of its own claims, which is disappointing because it arguably missed a golden opportunity to highlight some very real failings and therefore risked damaging the credibility of its own message.
Never the less the report did succeed in chiming in with all those politicians and people who, in a world where broadband is increasingly being seen as a vital utility service, simply expect an awful lot better from BT and its national service / network delivery business.
Patterson's letter also pointed to praise of its network from around the world and made specific mention of Australia, which recently highlighted Openreach as an "example to follow". Mind you this might not have been the best country to use given that Australia's NBN broadband network project has been historically beset by political division and its many changing choices of technology, which have caused delays and other problems. Lest we not forget that Australia itself is a continent unto itself and a generally very different place from the UK.
Apparently some MPs have been "really aggrieved" by the letter and Conservative MP Grant Shapps, who pieced together the "Broadbad" report, also chimed in to suggest that the operator had gone into "PR overdrive" and should perhaps instead spend such money on improving its service delivery.
On the one hand we can hardly blame BT for moving to defend itself against sharp criticism of its service. On the other hand biting the hands that might one day turn around and cut you into little tiny pieces could risk drawing more support towards calls for the operator's separation.
At this stage BT perhaps reasons that Ofcom has already made up its mind on the outcome and we'll probably find out what that is within the next few weeks. Finally, Patterson added that BT was "far from the old-fashioned, unchallenged monopoly some critics seem to suggest".