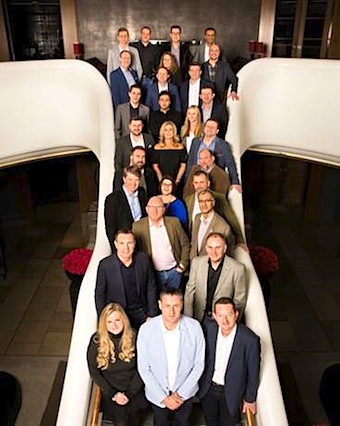 Vodafone UK has raised the profile of its top partners by hand picking an elite group and giving them Total Communications Status, its first round of top draw accreditations under its new partner programme.
The selected companies include Boosh 365, CCS MPW, Comm-Tech Voice & Data, Connected Telecom, DRC, Excalibur Communications, Pescado, PMGC Technology Group, Pure Business Services, Olive Communications, Onecom, Redsquid Communications, Trinsic and Vohkus.
Phil Mottram, Enterprise Director of Vodafone UK, said: "Over 100 Partners have achieved new Status accreditation in the first phase of our programme, which has been designed to specifically recognise capabilities and specialisms."
Pictured: Vodafone UK's elite grouping, with Phil Mottram (front centre).