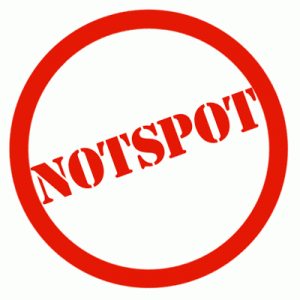 The UK Government's Minister for the Digital Economy, Ed Vaizey MP, will on Wednesday hold a "not-spot summit", which will bring broadband ISPs, mobile operators, politicians, the National Farmers' Union (NFU) and Countryside Alliance (CA) together in order to debate how best to close the remaining gaps in fast broadband coverage.
At present the Government's Broadband Delivery UKprogramme is already working to push superfast broadband (24Mbps+) capable connectivity out to 95% of the United Kingdom by 2017/18 and BT expects that 96% may actually be delivered. But that still leaves 3-4% of premises left to wait for better connectivity, mostly in remote rural areas and a few urban pockets.
The Government have already conducted a number of Market Test Pilots (MTP) in order to trial several alternative network approaches (e.g. fixed wireless access, fibre optic based and satellite etc.) and their £60m USC (2Mbps for all) subsidy for Satellite connections has also been expanded for use by at least one wireless provider (here).
Never the less a coherent plan for closing the gap is still somewhat absent, but now might be the best time to debate this problem given. The Government are already consulting on a new approach to EU State Aid approval for future broadband contracts (here) and will shortly consult on proposals for a new 10Mbps Universal Service Obligation (USO).
Matt Warman, MP for Boston and Skegness, said:

"I am pleased that the Government is listening to concerns from MP and other groups about the variations in broadband coverage in both urban and rural areas, and is hosting the 'not-spot' summit to look at ways to improve coverage for families and businesses across the country.

I have no doubt that the range of internet providers and interested groups will provide for an interesting and productive discussion on what we can all do to ensure better coverage going forward."
Warman originally called for the debate during a related session in the House of Commons last October 2015 (here), although it wouldn't be the first time that such a debate has been held and we expect many of the usual issues to raise their heads again. Similarly representatives from BDUK, EEand BT will also be speaking at the event.
The debate also claims to be open to "interest groups," although some sources indicate that this won't include campaign groups, which is a bit disappointing.