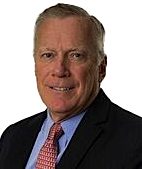 Colt Technology Services has marked its 25th year in business with the delivery of a three year growth plan aimed at network expansion and a move to greater customer centricity. The company will invest more than €500m throughout the project, with a €200m spending plan set for 2017.
Colt reported strong top line growth in 2016 and a new executive leadership team has pledged to continue this trend having implemented a strategic and cultural shift in the organisation.
Colt's operations have been segmented into the core areas of innovation, the Colt IQ Network and improving the customer experience.
There has also been an increase in investment in sales and marketing.
To help deliver the increased network capacity and reach, Colt has appointed a new Chief Commercial Officer, Tom Regent. The company will hire hundreds more staff to support customers.
CEO Carl Grivner (pictured) said: "We are fortunate to not have many of the distractions of our peers, such as wireless, consumer and content.
"This means we can focus on building an intelligent network to meet the businesses requirements of today's demanding enterprises.
"In fact, we believe our customers, and indeed all our competitors' customers, should be more demanding of the industry. We are up for the challenge and we are confident we will deliver."
Grivner added that investing in the Colt IQ Network is vital. It currently spans 24,500 buildings and 700 data centres, and serves, in the main, enterprises with an increasingly global reach while retaining a local presence.
Colt's investment this year will triple the number of sites across the Colt IQ Network capable of providing 100G enabled Ethernet and IP connectivity, and optical services up to 9.6Tbps capacity per site.
According to Grivner the customer experience matters now more than ever. So Colt will roll out On Demand network services, and also redesign its internal processes and systems to bring service delivery times down from weeks to days and put customers in control. The revamp is critical to managing growth in customer acquisitions, which amounted to 1,700 new customers worldwide in 2016.
"Almost 25 years ago, we emerged as a disruptive challenger in the market, and our mission for 2017 is to increase this challenger status as a digital enabler with global reach and local presence and agility," added Grivner.