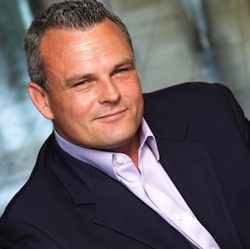 Sensing the mid-market shift towards cloud adoption Avaya has targeted this high growth sector with the launch of new cloud solutions and signed ScanSource as its first EU wholesale provider for cloud comms. The cloud offering, which sits under the banner 'Powered by Avaya', enables channel partners to deliver the vendor's UC, contact centre and video conferencing solutions according to the deployment requirements of end users, whether on-premises, hybrid cloud or fully hosted.
Avaya is also working with wholesale distribution partners to deliver a complete cloud solution for partners including billing, provisioning and other back-end systems.
Partners have the option to host and maintain Avaya cloud services in their own data centres and sell directly to customers, wrapping additional services around the core product.
Powered by Avaya has already been rolled out with selected Avaya channel partners in the UK.
The UK's mid-sized businesses account for one-third of private-sector turnover, and added more jobs to the economy last year than smaller businesses and FTSE 350 companies combined, according to business advisory firm BDO.
Furthermore, the European cloud market is forecast to grow at a compound annual growth rate of 23.2%.
Avaya UK MD Ioan MacRae (pictured) said: "The mid-market sector is the engine room of the UK economy, but is all too-often overlooked with vendors either focusing on larger enterprise customers or providing solutions that don't deliver the scalability, resiliency, and flexibility mid-market customers are looking for."
In addressing the market ScanSource will provide reseller partners with cloud solutions Powered by IP Office.
MacRae added: "By combining with ScanSource, we can more effectively reach the indirect channel, enabling resellers to leverage our cloud-based solutions and create offerings that meet today's digital business needs."
James Vickerage, President, ScanSource Imago, added: "This partnership with Avaya will enable us to give our partners the freedom to sell cloud-based solutions to their customers."