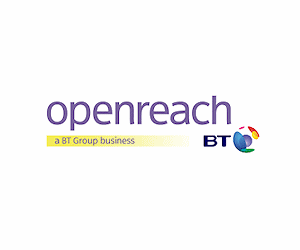 BTOpenreach, which maintains and manages access to BT's national UK telecoms network, has announced a series of line rental, local loop unbundling (LLU), electricity and engineering related price changes that will be introduced from 1st April 2016. Thankfully most of the adjustments are reductions.
The tweaks will impact Internet and phone providers that buy their services directly from Openreach, which predominantly reflects the charge controls / regulation (Fixed Access Market Review) introduced by Ofcom. The prices are +vat based and don't include any extras costs or services that ISPs may need to add on top before being sold as part of a consumer product.
Broadly speaking most of the tweaks reflect small to modest sized reductions. For example, BT's WLR Basic Line Rental service will go from costing £89.50 per annum to £86.72 (-3.1%), although the cost of a fully unbundled (MPF) line will remain largely unchanged at £87.65 per annum. A full list of the changes can be found online, although it will only make sense to those familiar with the jargon.